Dominate the Stage & Coaching
Your Genuine Guide to Being a Great Speaker and Win in Life!
Here's How You Can Learn The 7 Phases To Dominating The Stage & Getting Booked!
Without the Information Overload
Phase 1: Grow From The Inside Out
Get educated on setting your mind to success. You'll learn the importance of having personal and financial goals. Create and implement them before moving forward to the next stage of this business.
Phase 2: How To Brand Yourself For Success
You need to be authentic in order for people to really TRUST you, then authenticity is the way to go. In this sophisticated market, people resonate more with your facts than what you pretend to be.
Phase 3: Social Media & Marketing
Now That you have the personal brand, Your followers will need a community where they can hang our. Learn how to build one for your audience to keep them informed about the latest updates from your and your next speaking engagement.
Phase 4: Speak For Success
Stage presence is one important aspect of this business. Learn to be a prolific and eminent speaker with my valuable training
Phase 5: The Business Of Speaking
Learn the right way to make more money by securing a six figure income in your public speaking business. This class will give you the step-by-step process of not just getting booked but also getting the right pay.
Phase 6: Behind The Grind
Be more confident with your skillset and your core offer in helping people achieve their dreams and vision.
Phase 7: Execution and Working Through The Manual
A "cheatsheet" that has the items needed for you to be a successful influencer.
What People Say About

Shon:
Who is SHON HART and Why
You Should Listen to Him?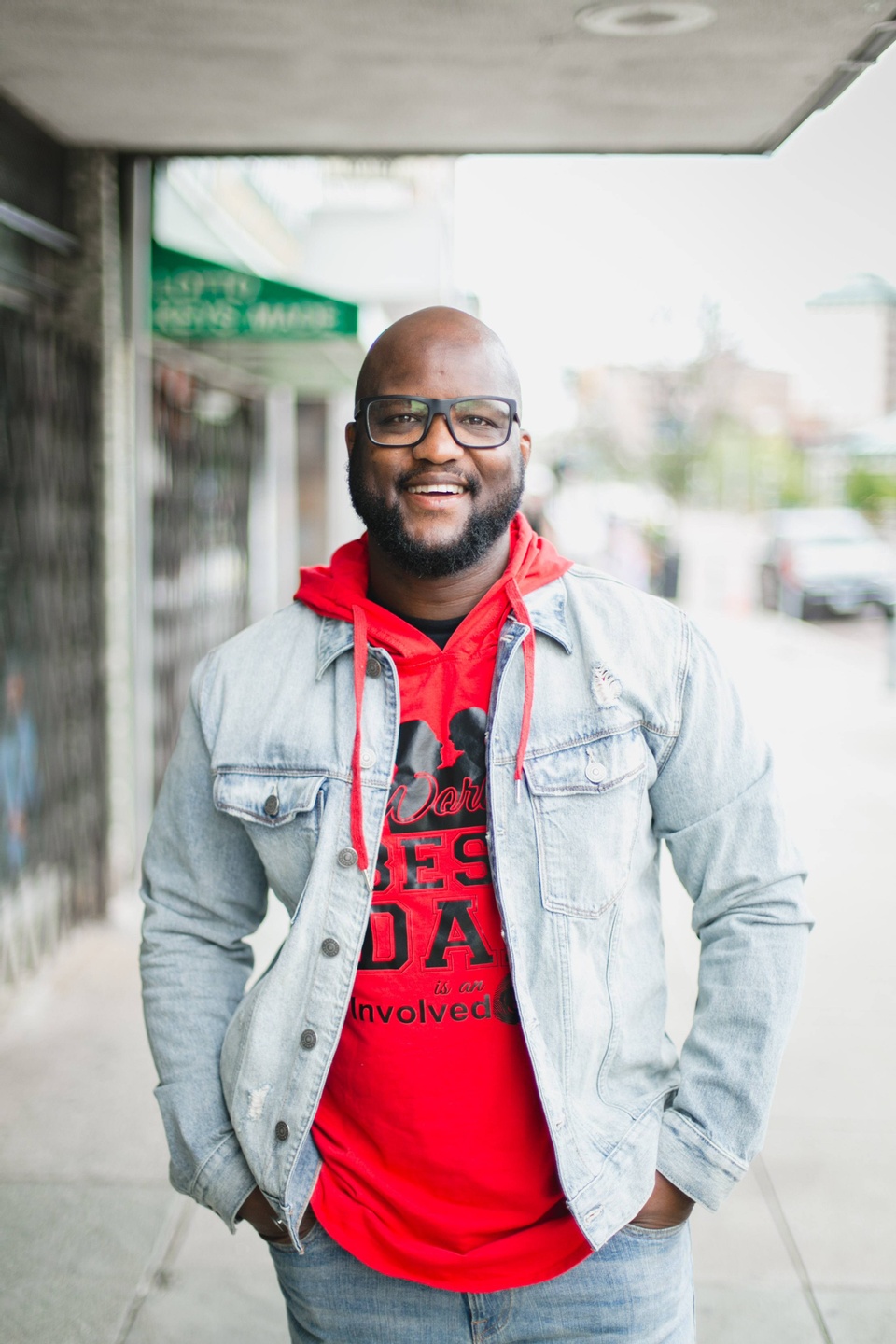 Shon Hart is a 5 time published author, sought after speaker and performance improvement specialist. A firm believer in being a genuine person to promote authenticity in public speaking and being an influencer. He has learned this the hard way as he was growing in this business.
His audiences become ready to meet the challenges of the world around them and unearth treasures that lay beneath when he's done with his presentation.
He is a former football player of Michigan State University. It was where he learned how to compete and excel at a very high level. With his Midas touch ability he knows how to turn opportunities that he touches into gold. What drives him to help others is his passion, motivation and high level of energy that exudes in his confidence to encourage others to do the same. Shon is the author of "From Average 2 Elite," "Man 2 Man," and "Dreaming With A Purpose." He uses his books to inspire and empower individuals at universities, high schools, businesses and various treatment and holistic facilities.
He has been personally trained by the #1 motivational speaker in the world. He has trained hundreds of influencers across the country about successfully launching and growing their own speaking, coaching and online influencing business.
He holds no reservation in teaching everything he learned from his own personal mentor, the business of public speaker that has helped hundreds of his mentees start their own public speaking career to date.
He is the Founder of "How to Launch and Grow Your Speaking and Coaching Business."
I'm Super Interested In The Masterclass. Sign Me Up Now!
This Course is for YOU if you:
Unearth Your Potential Right Now!
Access These Great Guides When You Join
My Public Speaking Masterclass
A library of 8 hours worth of lessons to help you dominate the stage as a speaker with a master plan.
I'm super interested in the Masterclass. Sign me Up now! Get DISC and Values Assessment and a personal Breakdown of your assessment with a coach.
Your step-by-step guide on how to launch your public speaking career -- with a guide on the ins and outs of Public Speaking
Do You Want To Launch an

d

Grow Your Speaking and
Coaching Business?
Learn step-by-step secrets that Shon will teach you in
building a 6 figure Speaking and Coaching Business,
even if you've never done it before.
Learn How to Make
Over 6 Figures with
your Speaking.
Learn the 7 Phases of Dominating the Stage and
your Speaking Business.
Learn How to Train
Hundreds of People
throughout the Year.
How to Launch and Grow Your
Speaking and Coaching Business
can provide you the breakthrough that you need for
public speaking success and here's why…
I Shon Hart have been in your shoes. I fired my job because things were changing and I feel that I did not have that freedom of doing what I wanted when I wanted for my business.
So I took the big plunge. Now I'm not saying that you do the same as well. There are other ways to build your business without losing your current job right away.
However, in my case…
If I did not take the plunge, I wouldn't be where I am now.
Have you ever felt you could lose your sanity if you were not able to take control?
Would you like to inspire others, by practicing what you preach about taking risk and pursuing your dreams?
Would you like to live with authenticity as a public speaker and influencer?
Are you willing to invest in yourself?
If your answer to all the questions above is a big fat YES! Then hear me out.
The value for all the materials you will be learning from my masterclass is $,8592
My clients would normally at least pay $10,000 for such a training during our in person seminars and conferences.
But don't fret…
Given this global pandemic situation right now, I have decided that you will not have to pay this much for a course that is pandemic proof.
I say pandemic proof because I still keep getting speaking engagements even at home online.
Here's the thing…
Can you imagine the future?
Can you see yourself walking up the stage in front of an audience, dominating and touching so many lives?
Can you hear their claps, and cheers?
How about your social media followed by the hundreds and thousands of people?
Then let my masterclass be your Day 1
What's Included In The Program?
Shon has put this course together for everyone who wants to know how to to build a speaking business. Presented in a very practical way -- to help you get started and grow in this business regardless of
your experience.

8 Hours of Public Speaking Lesson
Content (Value $7K)
DISC and VALUES ASSESSMENT
(Value $500)
+Personal Breakdown of your
assessment with coac
How to Launch and Grow Your Speaking and Coaching Business Manual
(Value $47
Also, if you sign up now,
you'll get ALL these exclusive bonuses:

I'm super interested in the Masterclass. Sign me Up now! Influencer's Checklist (Value $25)
From Average to Elite Book (Value $20)
Still thinking about it?
Here are some more of what my
mentees will have to say?
With more and more people needing help in the public speaking and influencing industry, I decided that I want to be the pillar for those who are in need of help.
It's because once in my life, I thought I was living the best life but almost lost my marriage.
That's when I realized I have to take control, because I was being a fraud for inspiring people to live their best lives when I can't even hack with mine.
So I made it a point to do better. I got my act and life back together and Invested in myself. Now that I am at this point of doing better and better each day. I want to continue that path and inspire and encourage others to do that same.
I have decided that I wanted to help millions of people to live a life with meaning. A life with purpose. A life that makes a difference and gets paid well to share their gift to the world.
Money does not excite everyone, and it didn't excite me. What excited me more is having the freedom to live the life I want to live. To travel the world and help because I have the means to do so. I want to have the ability to make a difference in the work, and live an honest life where I don't have to Rob Peter to pay Paul.
This is why I choose to call this course, the 7 Phases to Dominate the Stage and the Speaking Business.
In this career, I make over 6 figures. I train hundreds of people throughout the year and have had many opportunities to speak and mentor with and for my mentor Eric Thomas. I have established programs and resources to strengthen families, through empowering and getting my fellow men equipes with the necessary resources to become involved dads.
It was clear to me that I want to help you change your lives for the better. So now, I practice what I preach in taking risks and pursuing my dreams. I invite you to do the same. To be the greatest asset you can be by investing in yourself.
Copyright © 2021 Shon Hart ∙ All rights reserved.
This site is not a part of the Facebook website or Facebook Inc. Additionally, This site is NOT endorsed by Facebook in any way. FACEBOOK is a trademark of FACEBOOK, Inc.